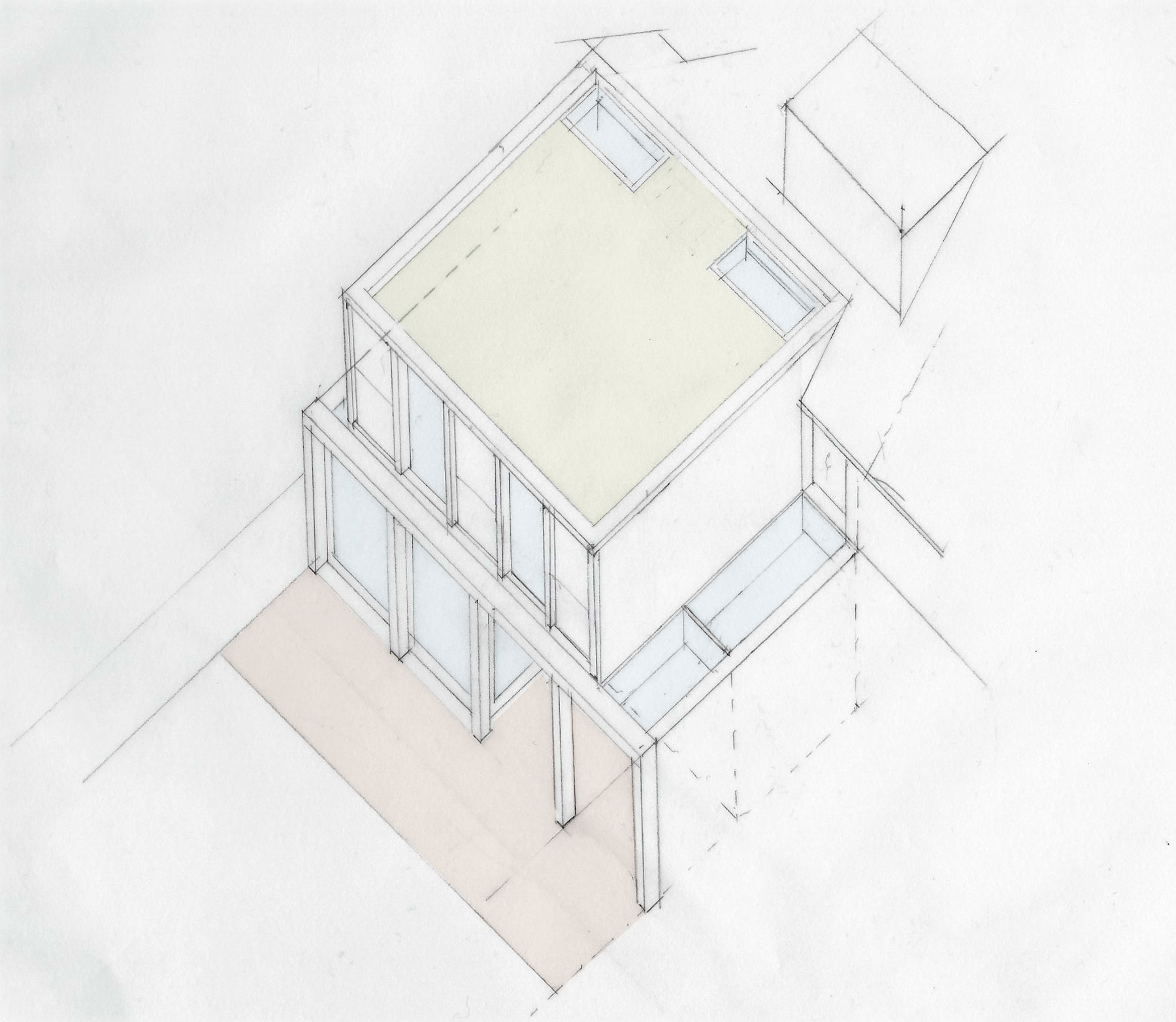 Extension, Oxford
This private home in Headington, Oxford is located in a quiet back-street that decends gently towards Marston, lined with mature trees. It is an orignal 1930s house, extended most recently in 2012.
The brief called for increased space, a new kitchen and rationalisation at ground floor, new bedrooms and a playroom at first floor, a new garden room, and new high-quality finishes and services throughout. This extensive programme demanded significant volumetric increase.
On entering the finished house, a main entrance sequence will lead from the new porch into the ground-floor entrance hall, continuing up a new stair to the first floor, which will contain the additional bedrooms. At ground floor, the newly opened-up hallway will lead in sequence through a living space flanked by the kitchen and dining spaces, with light and views leading the visitor towards the garden, reached past an external loggia and through full -height sliding doors.
The upper floors of the house offer views over gardens towards central Oxford, while a sense of privacy is maintained at ground floor by the carefully calibrated relationship between the loggia and glazed walls.
Due for completion in 2021.