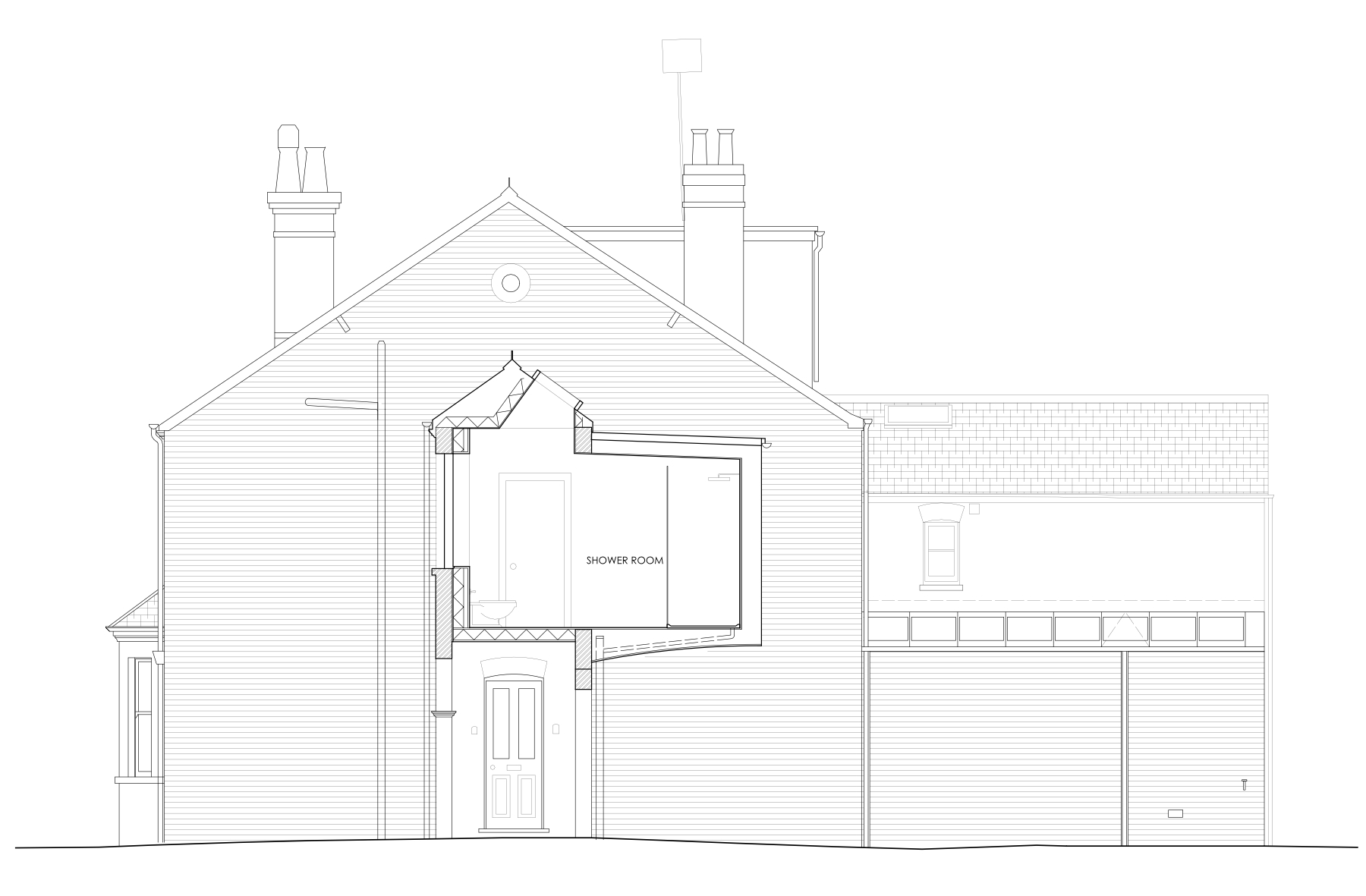 Side and Over House, Oxford
Located at the heart of East Oxford, this former HMO (house in multiple occupation) is undergoing a sensitive refurbishment and extension. The closet wing will be expanded to the side using reclaimed brick while a unique first floor extension will be added over the side access to provide a new WC and steam shower room.
Oxford, like many British towns and cities contains a significant stock of Victorian and Edwardian terraced and semi-detached homes. In Oxford many of these were converted to HMOs in the 1980s and 1990s to accommodate the growing student population. Since the 1990s the demand for family homes in small cities such as Oxford has grown hugely, and in Oxford in particular there is now an acute shortage of this type of housing. The owner of this house saw the opportunity to take on an HMO that required some love and attention to convert it back into a family home.
The ground floor closet wing, as with many houses of the period, is relatively narrow and lacks daylight. A new extension to the side therefore will bring increased daylight through a glass roof, while expanding interior floorspace to enable a generous dining area adjacent to an open-plan kitchen.
The rear wall of the closet wing meanwhile will be opened up to the garden via the sensitive insertion of bi-fold and side-hung glazed doors.
At first floor the house boasts an unusual outlying room situated above the side access to the garden. Currently a WC, this room will be extended to house a shower while maintaining the garden access beneath it.
The extensions are designed to exceed current Building Regulations energy requirements and use recycled and renewable materials including recycled brick, ashcrete blockwork and locally grown renewable timber.
Client: Private client
Project Type: House extension
Location: St. Clements, Oxford
Status: Tender