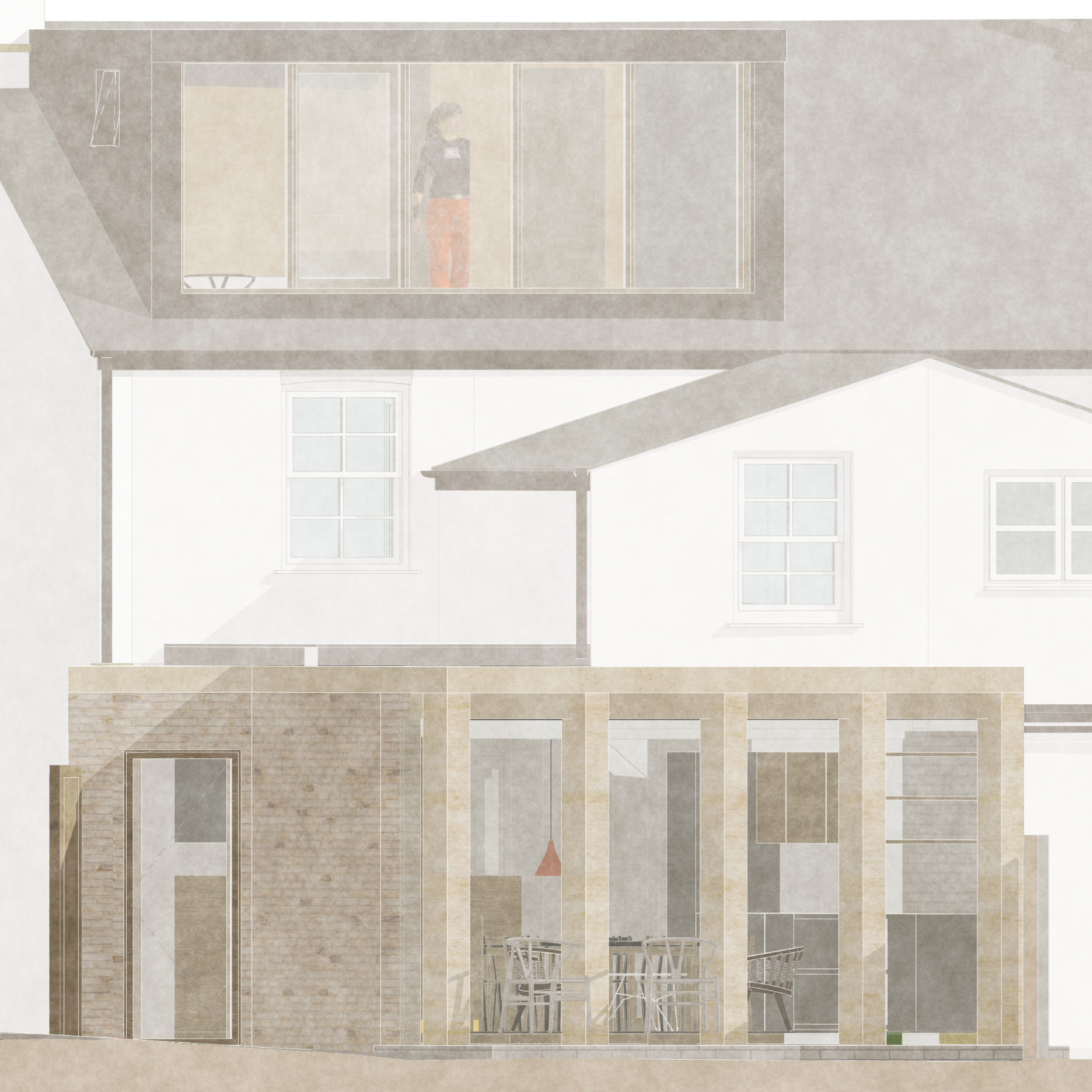 Tactile extension, Cambridge
This central Cambridge project enlarges a semi-detached Victorian house through the use of tactile materials and generous daylighting to provide a ground floor extension and new loft bedroom. A heat pump will replace the gas boiler, supported by extensive insulation to create a low-energy home.
The rear extension is designed to provide privacy amongst the gardens, outbuildings and rear-facing windows of the terrace while mitigating summer sun angles to reduce overheating. In its use of stone and brick it also references the Victorian architecture prevalent in the area.
Client: Private client
Project Type: House extension and remodel
Location: Cambridge
Status: Planning
Budget: £120,000